All efforts will be made to revive Hanjin Shipping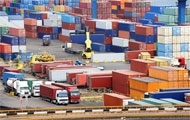 Hanjin Group head: All efforts will be made to revive Hanjin Shipping The new chairman of Hanjin Group, Cho Yang-ho, said Tuesday that every effort would be made to help Hanjin Shipping emerge from its current troubles as a global leader in the shipping industry.
Cho, who was also appointed by the Hanjin Group board as the new chairman and CEO of Hanjin Shipping this week, said that the company would shift its resources to ensure the line successfully overcomes its difficulties. The container line has posted losses for the past three years and has been struggling with a liquidity shortage.
The head of the family-owned group also said he would not receive a salary from Hanjin Shipping until its finances are once more profitable.
"Hanjin Shipping has overcome a number of crises in the past, and I believe we can also overcome the difficulties that we face if we move forward together," Cho said in a statement. "The company will be able to bounce back as a leading global market player if it normalizes the firm's management successfully. And I pledge full support for it to maximize synergy as a part of Hanjin Group's affiliate."
Hanjin Shipping is South Korea's biggest shipping company, but has been plagued by drop in global trade after the 2007-2008 global recession, as well as by inefficient vessels and intense competition.
Cho will replace Choi Eun-young, his sister-in-law, in heading the container line.